Couleefio, the two-headed titan
Couleefio is an inhumane powerful villain with the ability the bend the earth itself, using its rocks, plates, lava and even the core as his weapon. Feared by heroes and villains alike, with his power he is the only one capable of destroying the entire planet they are living in, along with their friends and families. He had brought the heroes to beyond its limit to make cities and Herospire float during the Great Impact. He is the cause of Pandora's death and he ended the First Heroes Clash.


From the flames
According to the legend, he once was a man named Aiden Coulee, a firefighter in the city Terrill who was gifted with the ability to resist fire and any high temperature and of course he could bend fire. His family; his parents and his younger sister, Alexia, were proud of his doings. Alexia was such a big fan and was so proud to have him, she wishes she could be a hero just like him. His talents took the attention of the Oaks Men, they had offered him a place in it which he accepted. He named himself Fire Hawk after his great perception and that became his first secret identity. That was his golden time; He had fought crime, had a good income, fame and respect among his people. One day her sister, Alexia Coulee, got involved in a project called "project bluebird" and became the test subject at Herospire without Aiden knowing when he was on a mission. The result of the experiment caused all of her persona and memory to be removed and was replaced by a new one, giving her the name Pandora. When he returned along with his comrades, the people of the bluebird project introduced Pandora as their new partner. They lied to Aiden that his sister had been taken by the villains somewhere because of their jealousy of his fame. He was angry and became determined to hunt the villains 'responsible of her capture' along with his comrades. On the way he helps Pandora to become a great superhero, which she later did.



Eruption
Years later, Pandora became the world's greatest hero and everyone was happy. So was Aiden as he congratulated her on her success. But when she took Aiden to the place of the experiment, where she was 'born', Aiden found dusted stuff that looked like from her sister Alexia. Also he found the documents reporting the Bluebird project which he discovered what really happened to her. He first stayed calm and invited the people behind the project to discuss something in the lab, in the evening where they gathered up he unleashed his fury by burning them all and destroying the lab. After all he had done trying to find and save her was wasted. His comrades however noticed him and the rest and stopped him from destroying. Aiden had no choice and fled from Herospire, leaving a few casualties and a heavily wounded. After his horrible deed he started to walk the path of the villains because he knew her sister is dead, he became motivated to destroy Herospire and Pandora himself. He turned his back against his comrades and Pandora and climbed fast above the ranks. He kicked every competitors from his way and became a very powerful villain. The leader of the villains, Cronan, noticed his influence amongst them giving him some suspicion when he knew Aiden was once a real hero. He doesn't know what would happen next.
Wrath
For many times the heroes and Aiden faced each other and he was only captured once. His successes as a villain took interest of Ekekiela, a mythological creature living in the deeps of the earth and requested him to fuse with him, promising a power no other person had before. Cronan heard about his request, he became furious and jealous. He served Ekekiela for a thousand years. Ekekiela had promised him if he would serve him well enough, he would fuse his powers with his. Cronan started to plot against Aiden and gathered some of his best servants, including the young Luigi DaVinci and his brother. Cronan thought with the defeat of Aiden he could win back the creature's favour. They tried to surround him and defeat him with the fire absorbing Lantern from the Mythological Age; they knew he could only use fire powers. The Lantern weakens Aiden, Cronan and his troops were winning, there was no one coming to save him. Ekekiela gave some power to Aiden to help him out, which he defeated Cronan and the troops. Cronan was sad to know Ekekiela has abandoned him. Luigi got injured during the plot seeing his brother dying from the pain. When Aiden turned his back and started to head to the deeps he said, "Watch me, as I will become your ruler!" He came to the deeps, walked into the lava where Ekekiela lives. He fused with Ekekiela and he became Couleefio. 'Coulee' is an alternative of lava and 'fio' means become.

The awakening caused a massive earthquake, followed by impaling rocks raised from the ground destroying buildings. When the heroes knew Couleefio had become the natural ruler of the earth they were forced to raise cities and Herospire to the sky to avoid any damage. Pandora used all her powers to create a powerful shield around them, weakening her in the process. Pandora and Couleefio knew who the real threat is behind was, Ekekiela was trying to take him over he wants to take over the planet for himself like he did in the older ages. In order to save Couleefio from the titan Pandora has to give her last power. That gives Couleefio more reason to kill Pandora, which he succeed. He took the last of Pandora's powers and beats Ekekiela once and for all, but he didn't end him. He tried to destroy Herospire but the shield around it was too powerful to penetrate. He returned to the deeps where he belonged as he knew he accomplished his goal and will rest for years to come. Forever until his death will he maintain the titan Ekekiela.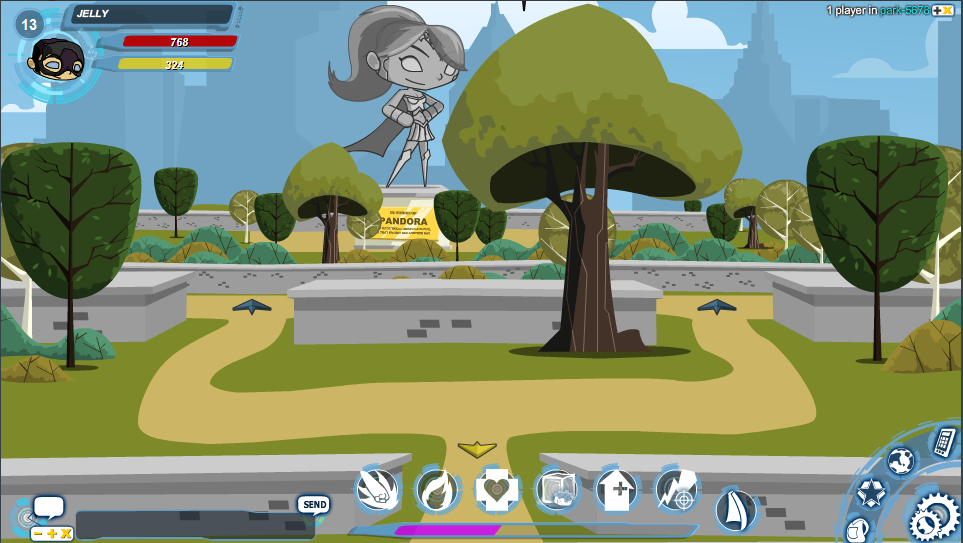 Image 1; Luigi DaVinci and his scars after the plot. After his recovery 5 years later he went after the Pandorian Malachite to revive his brother causing conflict with Demolicious at the Aurora Park. He won the war and he obtained the malachite. When he will revive his brother is unknown.

Image 2; Skulldeep, the place where villains come together. Founded by Cronan (that skeleton head on the right on a tv screen) watching over everyone plotting against him since he got weakened after the plot. He still remains in his room where his artificial body will soon be rebuilt. He had commanded Luigi to bring the Pandorian Malachite to empower his new body. Since that's an advantage for Luigi to take, it is still difficult to choose if he would give him the Pandorian Malachite or use it to revive his brother from the dead.

Image 3: Aurora Park with a statue of Pandora in the middle. Because of her ultimate sacrifice and her heroism she became the symbol of the city. People claimed that the powerful artifact, the Pandorian Malachite, was inside the statue. There had Luigi DaVinci and Demolicious fought a war at the park. Meanwhile the police was too busy holding bankkrobbers from several banks leaded by DaVinci's assistant, Mr. Purple.


*All the bolded words are other legends that must come soon.

Btw this is a first 'official' draft of the 'HeroSmash Legends' project; Creating lore for the MMO HeroSmash since the author (I am

) is passioned about the MMO. Click here to know more about it; herosmash.artix.com/hs-about.a…
PS; I do not own the characters in the MMO nor all of this is 'canon' in the current MMO's storyline, it's all a fan-made lore. I do not own the pictures used for this legend (Except the image above). Sources;hswiki: skulldeep , hswiki: Luigi Davinci , hswiki: aurora park ('oldest' <--scroll below to find it)
(actual city name in the MMO is Super City, sounds ok... but I would name it the city Terrill, a german name meaning powerful. Sounds good right? Or not :C)
For a closer look at Couleefio; Click here!

Comment all you like, criticism is needed to improve my writing, thank you!